Here is a brief introduction of the people responsible of The Burning Squid Projects. Meet Andy and Frida.
Find out more about The Burning Squid and the projects we are currently working on in our Info page.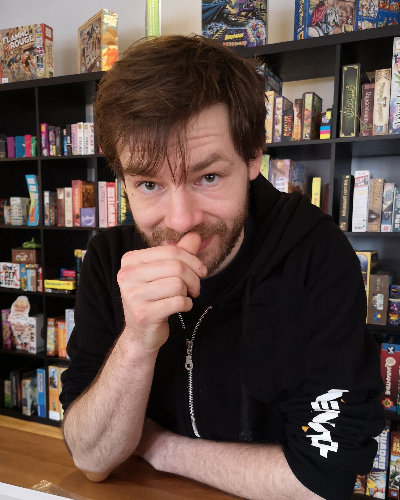 Andy
Andy Burns is a gamer, painter, newbie sculptor amongst many other things to do with the nerd world. Andy has been involved with games and stories since the age of 6, it was the first time where the family got together to play and from there he always felt passionate about bringing people together to enjoy the wonderful world of gaming.
Andy has played in a variety of casual and competitive games (although not all going well) from Bloodbowl, Aresteia, Magic the Gathering, World of Warcraft Trading Card game and even the World of Warcraft Miniatures game of which he has achieved the most success, becoming runner up in the only WoW Minis Nationals held in the country before the game was no longer supported.
Nowadays he plays the odd board game at the local game shop, painting miniatures, learning to work on his sculpting and even picking up pixel art. He is also an avid reader of Epic Fantasy, Grimdark as well as a myriad of other genres. His favourite authors are Terry Pratchett, David Gemmell, Markus Heitz and a mixture of authors from the Black Library company.
Andy lives in the UK with his daughter who he hopes to bring into the gaming/nerdy fold, providing she doesn't beat him too hard at it . As a side note he also likes to collect dice and often carries one in his pocket as a sort of charm.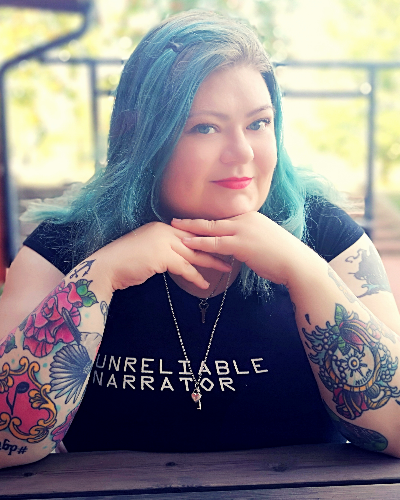 Frida
Frida Maria Pessi is a writer, cultural manager and MA from media studies. She loves traditional storylines with modern twists, alternate histories and all things gloomy and gore.
When Frida is not writing fiction she is working with her doctoral dissertation. She researches how forms of popular culture, participatory cultures and critical pedagogy can inspire people to read more literature.
Frida has studied Creative Writing at the University of Turku and still loves to study and teach writing whenever she can. She has published 11 short stories in different anthologies and written two plays.
Frida lives in Finland with her two dogs and dreams about her own secret hiding place in the countryside. She collects bat-mobiles and can hardly pass a bookstore without finding something she needs in her library.
You can also find Frida on her blog Perjantaipainos (The Friday Press).
Frida's photo by Suvi Holopainen.